The influence of the National Football League and football reach across our country and our world. One doesn't need to live in an NFL market to see the positive influence that the sport of football can have on the character of our youth. Before Super Bowl XLV, I caught up with Keith Johnson, President of the Southern California Falcons (The So Cal Falcons), a Pop Warner League, to learn about the organization, its mission, its efforts, and its progress. Despite Los Angeles not having an NFL team (a little bit of irony for me since I helped to relocate the Rams from Los Angeles to St. Louis in 1995), The So Cal Falcons are a beacon of light in a tough part of the city.
In the spring of 2005, Keith Johnson, a speaker and trainer, joined forces with the entertainer Snoop Dogg, and together they created the Southern California Falcons in the Snoop Youth Football League. Their initial goal was to offer an affordable youth football league for children in Los Angeles' inner city.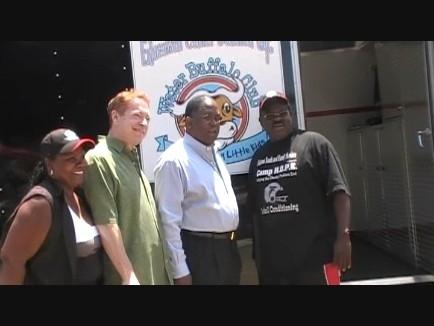 However, Johnson quickly became dissatisfied with simply providing affordable youth football. His passion to strengthen the mind, body, and spirit outgrew his desire to make kids stronger and faster. So, in 2007, he began the process of building an agency to restore vision, hope, dreams, goals, aspirations, character, and community values by capitalizing on the relationship that coaches establish with their players.
As an agency, they also knew that the participating youth needed to broaden their cultural knowledge and social skills. Hence, the agency joined a new league that would give the youth the opportunity to travel outside of their community, interact with players from other ethnic backgrounds, form relationships, and witness social values and the cultures of different races and nationalities. Johnson essentially adopted the team as his own.
While football is used in the league as a fun team sport to encourage teamwork and healthy activity, Johnson consistently stresses one main point – that education comes first. Johnson does not take this point lightly, and is involved every step of the way. "It's important that I walk our volunteers through the process," he says.
With a donation of a trailer from the Buffalo Water Club, The So Cal Falcons (under the auspices of the Falcons Youth and Family Services) created a complex that includes the practice fields and an academic work station designed to provide space for youth to do homework and receive help on their assignments. In fact, players who are behind on their homework typically stay there until all assignments are completed.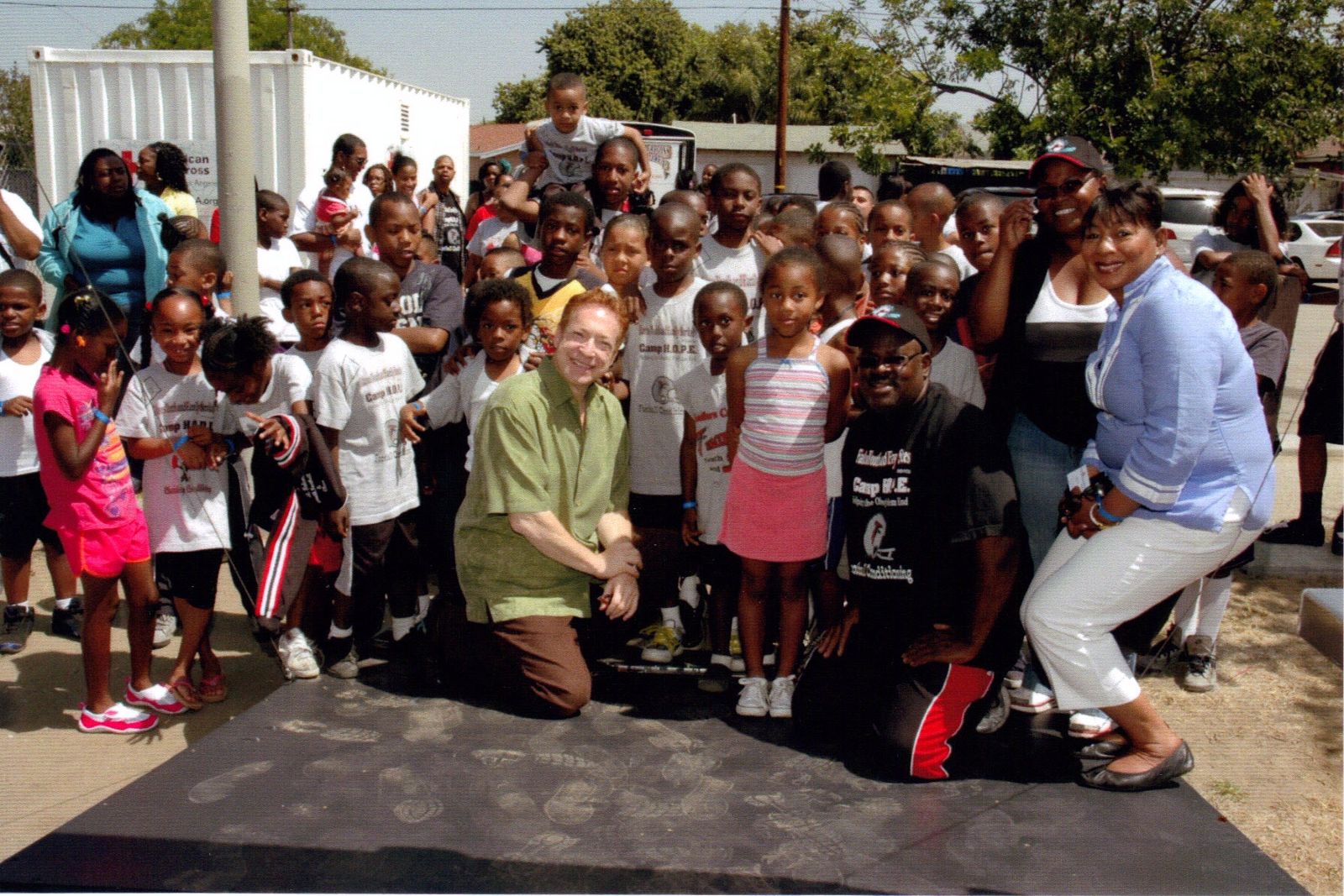 Johnson's efforts have been met with great success. With every day that passes, fewer kids are behind on their schoolwork. The work station is recognized as being an important place for future success. Johnson believes that the success of the program can be attributed to passion. "What set us apart is our passion. Our passion fuels our purpose, our purpose fuels our priorities, and our priorities help us press on and persevere," he told Access Athletes.
Johnson and his volunteers were able to achieve this success despite some hurdles. The fact that Los Angeles does not have an NFL team has been somewhat limiting. "It's been difficult. The NFL has great programs, but many of the programs are tied directly to the team or provide funding for NFL players to conduct free camps. Not having a team in this market literally prevents us from having access to some of those programs."
Still, Johnson is aiming to expand his efforts and improve upon the program. "We would like to build our capacity so we can help other sports programs transform into programs that address issues off the playing field."
How does he hope to instill these ideas? "Our Victory in Values Program in my opinion is the key to turning our community around. Many of our children do not know the virtues of being socially responsible. We have to begin to teach new school kids, old school values."
In late January, the Falcons Youth and Family Services program announced a partnership with The University of Notre Dame's Play Like A Champion Today™ Educational Series (PLC). PLC offers a powerful approach to creating an environment that will enable sports to be a positive, character producing activity for children. Through this partnership, PLC will teach Falcons' youth its program, "Coaching for Character", which offers a child-centered, research-based approach to coaching and sport parenting through coach clinics, parent workshops, and athlete sportsmanship seminars.
Sports have an incredible ability to help provide focus and build character. Ultimately, there is a lesson that we can all learn from Johnson in order to be successful both on and off the field – stand your ground, pursue your passion, and get an education. "The community knows at the end of the day our agency is dedicated to empowering the lives of our kids and we will not compromise on that."
For more information about the Falcons Youth and Family Services and The So Cal Falcons, visit www.fyfs.org.
Sheyna Ezrapour was a contributing author.