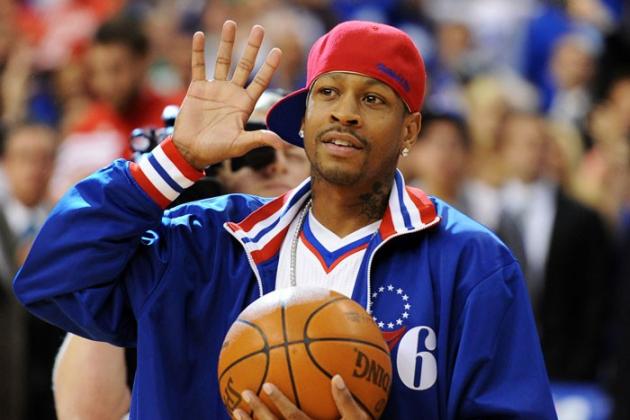 I'm about to step out onto a high tree limb here by asserting that so far, sports industry professionals have only scratched the surface on solving the post-playing depression problem. Furthermore, the only thing keeping us from actually solving the problem is that too many people, beginning with the leagues themselves and ending with the fans, don't believe they can actually do anything about it.
That's where they're mistaken, though. The core causes of the level of post-playing depression that leads to suicide and other extreme negative reactions are sitting there right before our eyes, just waiting to be acknowledged. Somebody just needs to be courageous enough to keep showing sports industry officials the links between players' career transition woes and the developmental experiences that elite athletes start having long before they turn pro.
If nobody else is willing to go that extra mile, I'll step up and volunteer to accept the sneers and dismissals of those who firmly believe that athletes everywhere are too arrogant and/or immature to change.
But before I do that, I want to make sure you understand clearly where I'll be going with my comments in this third column of my trilogy about self-identity formation and its relationship to the ease with which pro athletes exit their playing careers (voluntarily or otherwise).
So now begins part three of my problem-solving exploration of this subject of how to make post-playing transitions more seamless and less depressing. I'll start this phase by saying that I'm happy to see so much attention being devoted (since the great Junior Seau killed himself on May 2, 2012) to the unique psychological challenges associated with leaving behind such intense group bonding experiences.
Having said that, however, it's also time for me to point out that as diverse and extensive as I believe the conversations about pro athletes' "two deaths" (retirement from playing and eventually physical death) have become, these examinations are still missing a key focus that would enable the problem to be lastingly solved.
Now don't get me wrong. I think it's great that more and more NFL, NBA, and players from other pro leagues/environments can get a growing variety of types of assistance with transitioning to post-playing careers. And I'm even grateful that a lot more sports industry folks are studying more seriously the issues that I raised on behalf of Access Athletes in May 2011 (see
Athlete Education on the Rise: Get into the Game
) and the following month of that year (see
Rookie Symposium: You Don't Miss It Until It's Gone
).
The common theme in both of those columns was and still is an 800-pound gorilla standing in the middle of a room filled with folks who seem reluctant to acknowledge the great beast's imminently threatening presence among them. Yet the gorilla stands there wearing a sign containing a powerful message written in large bold letters.
What does the message say? It's simply that the entire sporting infrastructure – within which players are merely the central product – needs to raise its consciousness to a level where a critical mass of league, team, player association, agency, and financial management officials have collectively internalized the understanding that I'm about to explain right now. That understanding is the realization and official acknowledgement that players who are happy with themselves first as human beings (and only then as athletes) are infinitely more valuable in every way to themselves and to everyone else than are the one-trick-pony loose cannons!
Let's face the truth here. Immature loose cannon players drain valuable resources from their teams' coffers by carelessly and arrogantly behaving in ways that must be rectified by their employers and other managing representatives. Yet a climate of cynicism that has traditionally surrounded and engulfed the sporting world in our country has left most of our beloved industry's key decision makers believing that they somehow need to put up with the sometimes anti-social antics of those same loose cannons because of their great athletic talents.
On a larger scale, the end users of our product – the fans – have also historically been bombarded by a steady stream of sports product marketing messages that equate the admittedly vital traits of mental toughness and fierce competitiveness with the term "character." Unfortunately, while mental toughness and fierce competitiveness are useful traits in specialized contexts such as sports (and war), they tend to function as destructive forces in most non-athletes' daily activities. So they don't transfer particularly well into most types of post-playing careers.
Furthermore, the confusion and devastation resulting from this gross contradiction between the true spirit of the definition of the word character and its common usage by sports industry pros and fans should no longer be underestimated. Specifically, if you look up the word character (the set of qualities that make somebody or something distinctive and/or appealing, especially somebody's qualities of mind and feeling), you'll find synonyms like charm, appeal, charisma, attractiveness, eccentric, and honor, to name a few. What you won't see, though, is a dictionary definition of character that emphasizes mental toughness and fierce competitiveness.
Of course, these traits appeal greatly – and appropriately – to warriors and sports fans. That's perfectly fine, too. The problem with defining the word "character" so narrowly, though, is that for all human beings, our definitions and our emotional attachments to those definitions drive all of our actions at all times. Therefore, the natural outcome of viewing our athletes one-dimensionally is the current design of our sports infrastructure that often traps them on a treadmill of sometimes extreme social and economic developmental imbalances, followed by irresistible temptations to indulge in what they may have lacked earlier in their lives.
In other words, what I refer to as the misdirected and excessive competitiveness that motivates so many of us sports fans leads us to assign special social status to children who demonstrate potentially elite athletic abilities (see ESPN writer Dave Telep's 4/26/2013 article,
The entitlement culture of elite HS hoops
and my own 4/3/2009 Access Athletes column,
Just Let the Kids Play
). Not only do we assign special status to these athletic children; but also along with that special status comes an extended period of enabling them to feel exempted from any responsibility to their communities and supporters beyond entertaining them on the playing surface.
Therefore, the precise moment of special status assignment is also the exact beginning of a potential elite athlete's entrapment and the set-up for social and financial ruin.
Now that we know the root causes of post-playing transition depression, it's time to solve it (if we sincerely want to)
Now that I've identified for you the central causes behind our culture's repeated failures to adequately support our athletes' social maturity, you'll easily be able to spot what's missing from what sports writers and other industry pros have been emphasizing in their efforts to discover a lasting cure for post-playing depression. To position ourselves for a closer look, let's do a quick overview of the main themes emphasized by the community of web-based sports writers.
So far I've read some 45 related articles published between May 2012 and now, although I can't claim that I haven't missed any. These pieces have appeared in a variety of web-delivered sports publications. Each of these related articles that I've read fits into one or two of the four subject categories that I've devised especially for the purpose of discussing this topic of how to help pro athletes smooth out their post-playing transitions. Here are my four categories:
Financial Planning Triumphs and Failures During and After Playing
Athlete Brand Marketing and Perception Management
Player Development and Support Programming Conducted by Teams and Agencies
The Psychology of Playing and Retiring from Professional Sports
Of those 45 articles, a whopping 32 (71%) focused on athletes' financial planning triumphs and failures and the psychology of playing and retiring from the pro ranks. The financial education pieces mostly emphasized the real need for athletes to learn the complexities of managing their money while they still have most of it. With few exceptions (one such exception being Forbes writer Darren Heitner's 6/12/2013 article,
New York Jets Antonio Cromartie Fixes Finances With Help Of Business Manager
), these articles largely omitted any discussion of other factors that typically contribute to post-playing depression at least as much as money issues do.
I'm 100% all in favor of these things, because they all contribute indispensably to improving the final product's entertainment value and overall positive brand perceptions (both on and off the playing surface). And I'm also glad that an outside-the-box sports figure like Seattle Seahawks head coach Pete Carroll understands the need for balance in all areas of the players' lives (see ESPN The Magazine writer Alyssa Roenigk's 8/21/2013 article,
Lotus pose on two: The Seahawks believe their kinder, gentler philosophy is the future of football
).
Notwithstanding all of these encouraging developments, however, the bottom line is that the pro leagues have a great (and relatively easy) opportunity to influence the process by which player recruitment happens, especially in its pre-high school and high school stages.
All that the pro leagues and their individual intake channels (the pro teams) need to do is insist that demonstrated efforts to develop well-balanced human beings be counted among the highest priority player recruitment and contract valuation factors. I can pretty much guarantee that if the pro and college sports organizations were to adopt such holistic recruitment requirements, the trickle down effect would surely prompt everyone involved in player development to adjust their behaviors in the same direction, much like what happens with U.S. Supreme Court rulings.
I'll close this column and this series by saying that the time for excuses for not genuinely caring for our athletes is now over. Together we can solve this persistent problem if we truly want to. So that's the question. How badly do we want it?