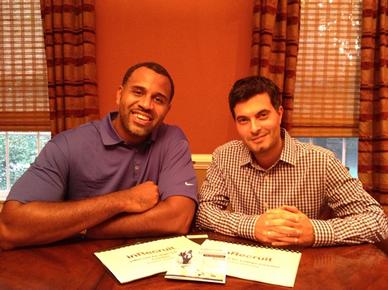 Now retired from the NBA, Malik Allen has co-founded a company called inRecruit, an online recruiting community for players, parents, coaches, fans, and sportswriters.
Athlete Advice
As a young man, you have to be mature about the position you're in. I know it's hard because for most guys, you practically become rich and famous overnight. There's a lot of temptation out there, especially when you're out traveling on the road, wanting to explore new cities…

Charlie Villanueva

I just felt a whole lot better and it's the reason, I'm playing today. And there is no way I think I could have been able to play this long and this effectively without changing my diet the way I did. So, all those scares... Everything happens for a reason and I know it helped me. And also, it gave me that whole health awareness and it helped me go out there and spread the word of health.



Archive ›