One of the first things my father told me when I graduated from the University of Miami, FL and took my first job, was the importance of getting disability insurance. After being in the insurance industry for almost six years now, I see myself making the same recommendations to many of my clients. Insurance is something a majority of the population does not understand. Most people think it will never happen to them. Would you buy a house and not get homeowners insurance? Would you buy a car and not get car insurance? So why wouldn't you get disability insurance to protect your ability to earn an income?

For high school, NCAA athletes and professionals, every time you step foot on the field or court there is a risk that you might get injured. Although the percentages are much smaller, there is also a chance that injury could be a career ending injury.

I mentioned earlier I attended the University of Miami, FL, so I have been apart of these disastrous injuries unfortunately. Former Hurricane Willis McGahee suffered one of the worst knee injuries ever in the Rose Bowl in 2002. At the time, everybody envisioned his career being over. Through hard work and amazing medical help, he has recovered and has turned into one of the elite players in the NFL. Little do many know, Willis was advised a day before the game to secure a $2.5 million dollar disability insurance contract that would be paid out tax-free. Somebody understood the risk that if this was to be his last college game, he could not jeopardize his potential earnings due to a career ending injury. Everyone is glad that he recovered and is playing again. Since his injury turned out not to be career ending, no insurance claim was made. But I know for a fact that obtaining the insurance contract gave Willis and his family a little peace of mind at the end of the day.

Another player who learned from this event was Reggie Bush. Before his last game, Bush secured a $6 million dollar disability insurance contract. Similarly, Bush's fellow USC Trojan teammates did the same—Matt Leinart, Lendale White and Steve Smith, all of whom were NFL prospects.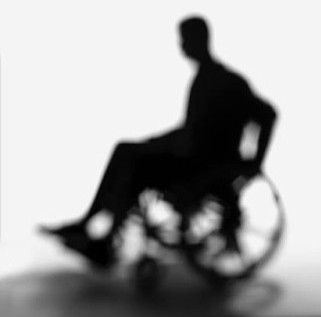 There have been some more recent football injuries that have actually ended the player's career. This past season, Ball St. wide receiver, Dante Love, was a part of a suprising team looking to shock the world into a bowl game. He was leading the nation in receiving yards and catching the attention of many NFL scouts, until one play changed his life forever in late September against Indiana. After catching a pass and being tackled, he laid motionless on the ground. Dante incurred a spinal cord injury that would end his football career forever. I don't know if he had insurance, but if he didn't, I bet he wished he had.

Another example close to my heart, was two seasons ago when Buffalo Bills tight end, Kevin Everett, sustained a spinal cord injury while on a special teams kickoff. They said he was never going to walk again. Kevin received incredible medical care, and through intense rehabilitation, he is able to walk again. The NFL and the Buffalo Bills were nice enough to honor the remainder of his contract. Kevin was a 3rd round pick from the University of Miami, just trying to make the team and play. I bet he didn't have disability insurance.

These types of injuries occur more frequently in football, but for basketball players it can happen too. Former 5th pick of the draft Jonathan Bender never made full recovery from micro-fracture surgery. He had all the talent in the world, drafted straight out of high school. Another couple of straight out of high school phenoms had a similar injury to Jonathan—they are Amare Stoudamire, Shaun Livingston and Darius Miles. They all had the micro-fracture surgery, and some healed and some just never came back the same.

This blog was not written to instill fear in your mind. It was written to make you the reader better educated about what options you have as an athlete or just individual working a 9-5 job. You just never know when you are going to make that wrong cut or fall the wrong way or get tackled in the wrong position. The one thing that you can control is protecting what is most important—your ability to earn an income!

If you want to contact me to learn more about the importance of disability insurance, please email me at mshuster@mjsfinancialgroup.com.

Marc J. Shuster, LUTCF
MJS Financial Group LLC
Principal

www.mjsfinancialgroup.com