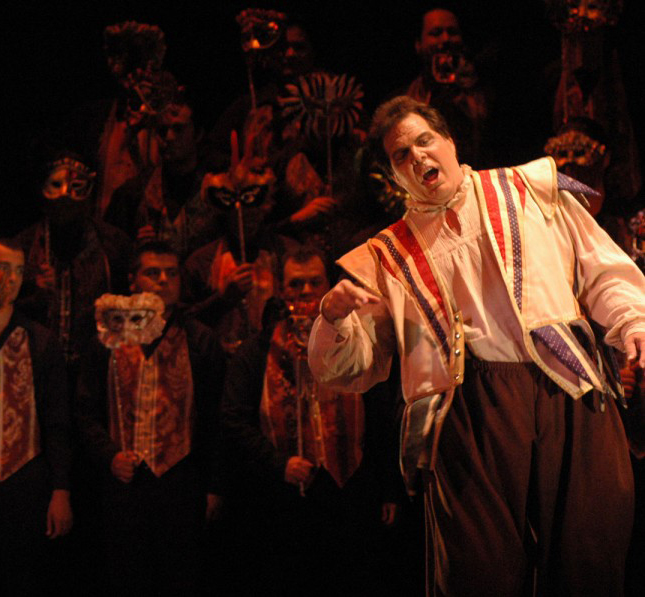 In the NFL, there are certain rites of passage that all rookies must go through. Regardless of how high one goes in the Draft or how many millions their rookie signing bonus is, the "Rookie Show" on "Rookie Night" is where all players find themselves on equal footing in an attempt to entertain fellow teammates and impress the veterans, usually while embarrassing themselves in the process. All in good fun, and in an effort to win acceptance, most rookies tend to come up on stage and perform short skits or sing basic songs such as "Row, Row, Row Your Boat" or "I'm a Little Teapot."
But occasionally a performance stands out from the rest and shows that the athlete's talent extends well beyond the confines of the gridiron. In 1976 when Houston Oilers' rookie offensive tackle Lawrence "Larry" Harris took the stage, he gave one of those unforgettable performances. The 6-foot-5, 317 lb. rookie from Sherman, Texas, who was selected in the 7th round (197th overall) out of Oklahoma State University, shocked the audience when he sang one of his favorite Italian songs. On display was the rare juxtaposition of the brawny physique of a lineman and the dramatic voice of an opera singer. Harris recalls one of his teammates telling him, "People's jaws were on the floor with their forks suspended in midair" when he opened his mouth and belted out lyrics in his powerful and captivating voice.
Harris would play in the NFL for seven-and-a-half-years, as well as one year each in the CFL and USFL, before a series of injuries led to his retirement. For some professional athletes, retirement leads to an identity crisis, and for others it simply opens up their schedule for more rounds of golf and the occasional guest appearance on ESPN's SportsCenter. But for Harris, the end of his athletic career gave way to a fruitful career in opera. "It was really something I had to do," Harris, who retired from professional football in 1989, told Access Athletes. "I just gravitated towards it. It almost feels like football was kind of a detour for me now."
Larry Harris, the opera singer, is a decorated baritone who has performed across the globe for a number of highly distinguished individuals and has been hailed by a New York Times critic as a "major voice." The barrel-chested Harris has a likeness for Verdi and has taken on lead roles in the "La Traviata" and "Rigoletto," performances for which he has won awards and grants from the Metropolitan Opera Guild as well as the Wagner Society of New York.
Harris was always physically and musically gifted, and developed a love for singing at a young age. "I was involved in music from a very early age and music was always a part of me to some extent," Harris said. Harris, who grew up in a family of gospel singers, remembers singing as early as age four in the small Texas town he grew up in. Later he began taking private lessons with his junior high choir teacher and then continued to hone his craft at Oklahoma State as well as during his NFL career at the University of Houston.
One summer, while working on an oil rig in the Gulf of Mexico to keep in shape during the off-season, Harris had an epiphany while singing atop a derrick. At that moment, he knew that opera was his calling. That next season he sustained a career-threatening injury and realized it may be time to act on his epiphany.
Following the career-ending injury, Harris went back to school in Texas (what is now Texas State University) and got involved in an opera program, where he developed his vocal abilities and thrived in the competitive setting. "I was still part of a team and I was competing. I was challenging myself. It was right up my alley."
Although Harris was passionate about his new career, the transition from football to opera was not entirely seamless. "I'm not going to say it was a smooth transition from football to opera because it wasn't and it still is not," Harris said. "They are both athletes, but they're two different kinds of athletes. You go out and practice with your teammates (working with linguistic coaches, conductors, etc.), but at the same time you are on your own. You're exploring your communication skills with a different language and your interpretive skills. It's a whole different kind of athlete."
Nevertheless, football was an experience Harris will never forget. Some of his closest friends to this day are former teammates and opponents whom he speaks to weekly, if not more. "The camaraderie is still there," he said. But he admits that the quick turnover rate in the NFL presented challenges. "It is not quite as family-oriented because you're at the mercy of the owner. People are traded away weekly, so you don't get that feeling of family as much as you do in high school and college."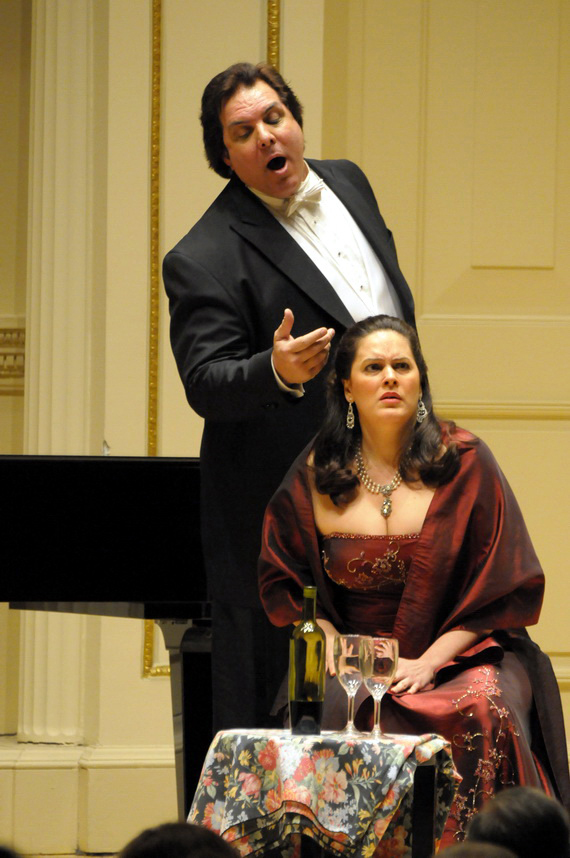 Harris sees similarities between football and opera in terms of the bond that coworkers form. Once two performers work with each other on a show, that bond is always there. Even if it is a number of years before they work together again, that connection is instantly rekindled. In football, Harris says if two players become separated for a number of years, but end up on the same team again down the line, they will feel as though they were never divided.
He believes that it takes it takes a much larger commitment to be an opera singer than it does to play football. A career in vocal performance does not come easy and only a limited number of singers make the cut.
"It's a major investment," said Harris. "If you're going to go into the performing arts and you love it, I would say go for it. But just to try it out, it's very expensive in terms of time and family sacrifice.
"With football, you can go home after practice and pretty much forget about it for the night other than glancing at your playbook. With opera, it is an art form that has to be constantly worked on. You can never put it down and you can never stop. It takes that much time and energy and that means it's taking away from your family as well. It's a much larger commitment, but it's worth it."
Harris must balance his opera career with raising his two children, ages 14 and 10. He also has an adult son from his first marriage.
While opera is indeed a major commitment that may have some challenges that go along with it, it is incredibly inspiring and multi-faceted. Harris sees opera as "a type of art form that encompasses many other art forms. There's visual art, performing art, musical art, as well as dance aspects and theatrical aspects."
Harris enjoys moving away from the stigma of being a lineman "who just stands there and hits people." In contrast to the primal nature of football, opera is transformational and emotional. "For me, opera is just so foreign to the way I was brought up," Harris told Access Athletes. "It allowed me to move away from some of the pain I had as a child. It allowed me to travel and move to a completely different time and place."
Despite football and opera requiring different skill sets, Harris recognizes the influence his football derived work ethic and disciplined workout regimen have had on his opera career. "I do some Pilates movements, I work my abs, I do a lot of isometrics, I do pushups and sit-ups, and I workout with some dumbbells," Harris said. "I try to keep it all nice and toned and this is all just second nature to me from my playing years."
Now more than ever, it is important to keep a healthy diet and regimen in the opera world. "Everybody can't have Pavarotti's voice and even if you do, you can't look like him anymore."
Football has not only taught Harris how to stay in shape, but it has given him a deep understanding of his body. "I have an advantage in knowing my body very well and how my lungs and such are working. I think that is one of the reasons I was able to come into the opera world and compete with the younger talent in the business. Overall, playing football really helped."
As far as career transitions go, Harris feels that developing a passion outside of one's athletic activity is crucial, as many careers are short-lived.
"Not only is it valuable, it's about thinking of the future," Harris said. "It's important to keep your focus, but it is equally as important to have diversity because your athletic career will not last forever."
Harris implores athletes to have their minds made up on their post-athletic career plans before their playing days end. "It really helps you be a better athlete in the present because you know you have something to fall back on and it takes the pressure off," he said. "People play a lot of mental games with you and you are able to takes it in stride much easier when you know have something else on the horizon. It's just good to have a plan. Even if you have a long career, you want to have something else you can do other than abuse your body."
Harris proves that physical gifts and artistic talents are not mutually exclusive. He inspired people on the football field, and continues to inspire on the stage. Future athletes should take note of his advice about developing a second career while they are still playing, as having an alternate focus will decrease some of the uncertainty that can come with retirement.
In his free time Harris and his wife, Renee Guerrero-Harris, a pianist, run an educational program called From Football to Opera, which is based on Harris' life. The program which is presented to children at schools and community gatherings across the country highlights the importance of imagination through storytelling and singing.