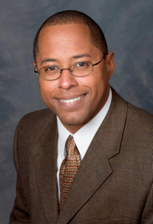 While scouting serves as the backbone of a professional sports organization, it is an area of the sports industry that remains in relative obscurity to the outside world. The only time of the year when scouting is particularly visible is around draft-time, but then it seems to fade out and fall off the fans' radar, as they hone in on the current roster. But for professional scouts, it's a year-long process that never ends and entails keeping tabs on the newest talent, in an attempt to uncover the next hidden gem and keep the franchise competitive.
When Tyrone Brooks, a professional baseball scout for the Cleveland Indians, agreed to talk to us about the scouting business, we were particularly thrilled to gain his insider perspective.
Brooks is a perfect example of someone who has an immense passion for sports, which gave him the motivation to work from the ground up, into what is a prominent position with the Cleveland Indians. He started off his sports career by participating in a training program as an intern/trainee for the Atlanta Braves after graduating from the University of Maryland College Park in 1996 with a B.S. in Accounting and Marketing. This program was initiated partially by Hall-of-Famer and Braves legend, Hank Aaron, and would be the stepping-stone for Brooks, who would proceed to climb up the ladder in the Braves' administrative office for many years to come.
Brooks would eventually work his way up the Braves front office, obtaining positions such as Administrative Assistant in the Scouting/Player Development department, Baseball Operations Assistant, Midwest Regional Scouting Supervisor, Director of Baseball Operations, and Director of Baseball Administration. He was a valued staff member for the Braves, contributing to the organization winning 10 Division titles in 11 seasons, including 2 World Series appearances in 1996 and 1999. Throughout the years, Brooks would learn the many ins and outs of the professional baseball scouting business, which would ultimately lead him to the position he has now for the Cleveland Indians, working as a Regional Scout in the San Francisco area.
Tyrone Brooks was able to take time away from his busy scouting schedule to answer some questions about what it is like to be a professional scout and what aspiring scouts can expect to encounter if they pursue this career route. He also provided invaluable insight for our athlete readers about how scouts evaluate young prospects and how players can maximize their chances of advancing up the ranks in the Minor Leagues.
Interview with a Sports Professional: Tyrone Brooks
Professional Scout Questions
AA: How were you able to work your way up to your current position as a pro scout for the Cleveland Indians?
TB: I took a different path than some others in the business. I initially started at the administrative standpoint with the Atlanta Braves as an intern in the baseball operations department by working for the Career Initiative Trainee Program that was developed by Stan Kasten and Hank Aaron. I basically started from the ground up as a young professional trying to learn the business from an administrative standpoint.
AA: How long did it take you to go from a newbie in the scouting world to scouting for a Major League club?
TB: It took about three years for me to become an amateur scout for the Atlanta Braves after working in the Braves' front office. It took about ten years, however, to become a professional scout for the Cleveland Indians; the position I obtain now.
AA: For those that may be reading that don't know the difference between the different levels of scouting, what is the difference between being a regional scout and being the director of advanced scouting?
TB: With most organizations, you start off with a network of area scouts that might be responsible for about two to three states. Then, you have your regional scouts that are responsible for a region within the U.S., for instance like the Midwest or West regions. A network of national scouts come after, and they're responsible for taking a look at players within all regions of the country. And then you finally end with the Director of Scouting who goes out and sees everyone regardless of what region [they're in], especially the players that are to be taken within the first few rounds of the MLB draft. Advanced scouting however is a specialized form for preparing for our opponents at the Major League level.
AA: As a scout, are you always traveling to cities across the country, or can you just be based within a certain region regardless of what team you represent? Ex: being a scout for the San Francisco Giants living in Los Angeles?
TB: Well, for myself I live in San Francisco, but I work for the Cleveland Indians. So, it is common to not live in the same city as the team you work for. As for travel, I travel a lot within the West and Midwest regions, but depending on what level of scout you are, the more or less traveling you might do.
AA: Is it common for scouts to be released from their duties after Managers, General Managers, or VP's are fired from their position or asked to step down?
TB: It happens more at the higher levels, especially the scouting directors and special assignment scouts who are normally closely affiliated with the GM. A team might bring in a new GM or Manager that might already have a guy that they trust and want to have the position. When it comes to the lower levels, it can happen too, but not as much. It is not uncommon for scouts to move from team to team however.
AA: In your opinion, what is the best aspect of being involved in professional scouting?
TB: The key is you are doing what you love to do. You have a career that sometimes doesn't feel like a job because you enjoy it so much from going back to when you were a little kid playing baseball. Don't get me wrong. It's a lot of hard work, but it's great working and doing something you have a real passion for.
AA: What advice would you give to those who might be thinking of pursuing a career as a scout in either professional or collegiate sports?
TB: The key is play as long as you can, whether that is until high school, college, or professionally. As a young professional, you need to get out there and learn from somebody that knows the game, is trusted by others in the business, and has built a solid networking base within their sport. Internships and independent work are a great way to get a foundation and get a feel for how things work, but learning from other professionals is the best way to obtain a career in scouting.
AA: Are there any rivalries among scouts for different clubs, or are you friendly toward your counterparts and willing to share information on players?
TB: It's competitive, yet friendly however. When it comes to information, we're all about information gathering. But when it comes down to it, personal opinion of the players is what matters. Overall, organizations stay within their networks to obtain scouting reports.
AA: In the highly competitive world of scouting, do clubs try to "steal" away scouts from other clubs? Are there any type of anti-poaching rules in place to prohibit this from occurring?
TB: There are rules in place for "tampering" when a club does want someone. If a club is interested in a scout working for their organization, they have to go through a strict, formal process that starts with asking permission to talk with the scout via approval from their GM. It is not allowed to try and obtain scouts from other teams in an informal fashion; there is a process that needs to be [followed] before any negotiations take place.
Athlete-Specific Questions
AA: When it comes to scouting amateur players, what is it that you believe is the deciding factor with respect to a player's future other than his playing abilities?
TB: The make-up of that player. See if they have a great work ethic history. How do they handle failure? Is he mentally tough enough to endure the long season and the mental grind that comes with that? Obviously the player has to be good, but if he does not posses all of these qualities, that is something you have to take into consideration, considering many of these players out of high school usually haven't had to deal with much failure in their career so far.
AA: What advice can you give to high school players evaluating their options to either play in the Minor Leagues or go to college?
TB: The player has to ask himself, are you mentally ready to become a professional player? Do you want an education? What does your family think? What financial impact will things have for your family and the player if you choose to sign? Do I want to develop my skills at the college level and go back in the draft at 21 or 22, or do I want to jump in as a 17 or 18 year-old and develop in the Minor Leagues? There is no right answer to this question; it's all based on the player's perspective and what the family thinks.
AA: What do you think are the most overrated aspects of a young prospect's game that are given too much weight in evaluating a prospect's potential?
TB: I think some of the showcase tournaments that they participate in are a bit overrated. As an industry, we've given a lot of weight to the showcases and summer tournaments held each year. Overall, they are great for giving kids exposure to scouts and college coaches. I still believe that even without the showcases and tournaments, as they did in the past, those kids would be thoroughly scouted today.
AA: What are some of the most common tips you give to prospects as to how they can advance to the Major Leagues the fastest?
TB: Kind of the same [advice] to tell to high school players. Are you mentally ready as an 18 year old? Or, do you want to get not only physically stronger, but mentally stronger by playing 3-4 years in college and being a bit more mature when you get drafted as a 21-22 year- old young man. Also, continue to work hard at your game. Always have a great work ethic.
AA: Does there come a point for a farm-league player, when he would be considered dead in terms of making an MLB 40-man roster, or are all guys looked at on an individual basis?
TB: Every year at the end of the season, teams evaluate their talent and figure out whether or not they are still a prospect in their system. When it comes to age, some players blossom late and don't necessarily make it until their late 20's to early 30's. It's just based whether or not the player might have a future with the organization. There will always be older journeyman players hanging around for that one last shot in the Majors.
AA: How do you feel about independent leagues like the Golden Baseball League or Atlantic League?
TB: I think they are an asset. Some players have resurrected their careers by playing in the independent leagues. They are also good for those who may have gone undrafted in the MLB draft and are trying to impress scouts and land in someone's Minor League system. So, in that regard, I think those leagues give players a second chance to make a career out of their skills.
On behalf of Access Athletes, I would like to thank Tyrone Brooks for taking the time out of his busy schedule to give his valuable insight when it comes to professional scouting in MLB in a professional and respectable manner.