Monica Wood is the founder of Monica Wood Public Relations, Inc. (MWPR, Inc.). Wood has an extensive background in public relations, most notably serving as account group supervisor on the team managing the McDonald's account while at public relations powerhouse, GolinHarris. After a successful tenure at GolinHarris, Wood ventured out and started her own public relations firm specializing in representing athletes and crisis/reputation management.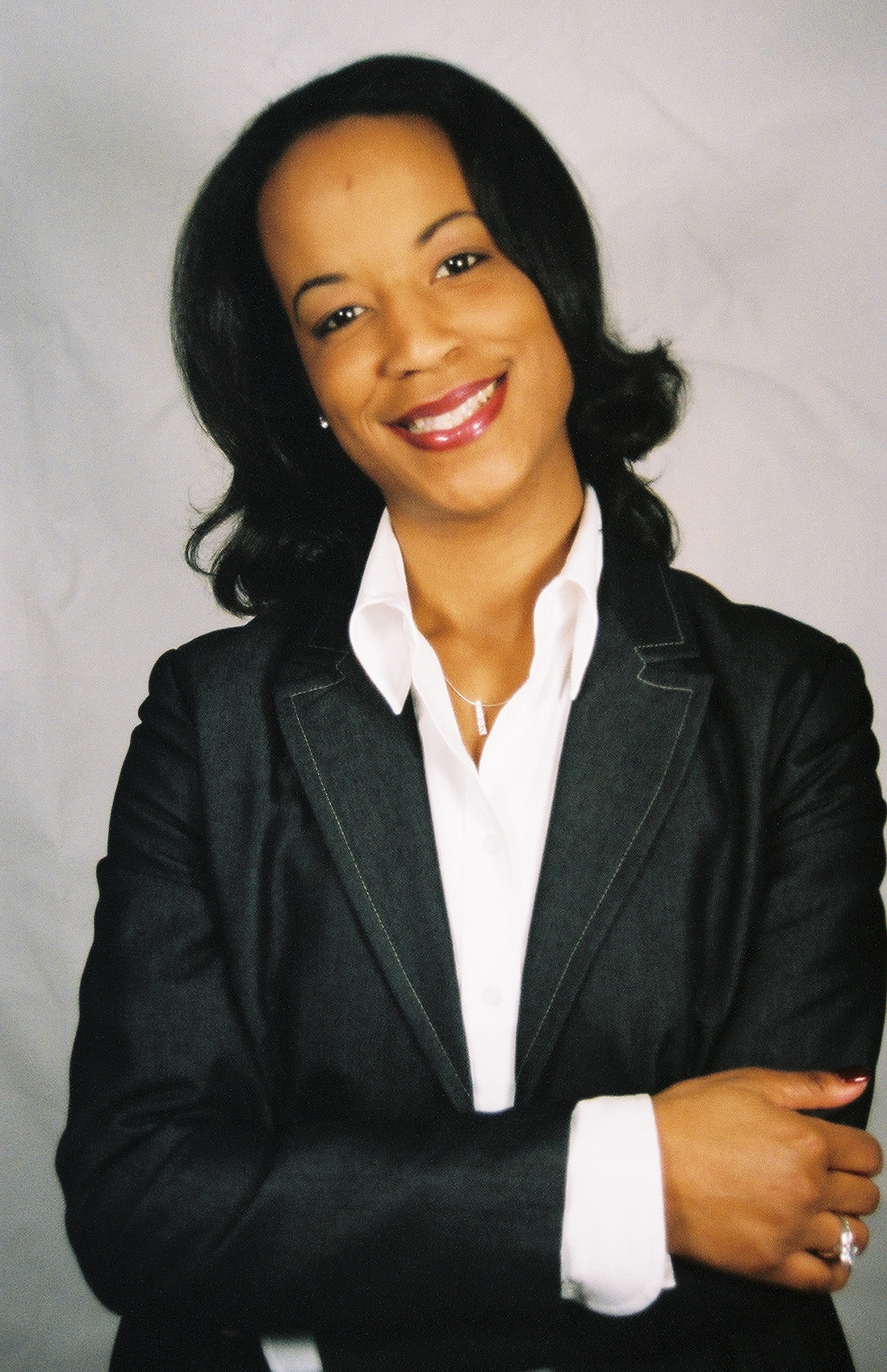 Wood began her brilliant career by earning a degree in speech communication from Morgan State University. Upon graduation, Wood decided to establish a career in the fast lane of corporate public relations. After working in marketing for a major retail and corporate development company and directly in the media as a promotions director and public affairs talk radio host/producer, Wood received an opportunity to fine tune her PR skills by working at GolinHarris in their corporate/consumer brand division. When asked how her time in a corporate public relations firm has helped her with her firm, she replied:
"It definitely allowed me to learn the practice of public relations from a major company who had the resources and the money to work with nationally and internationally recognized brands."
GolinHarris acted as Wood's head coach in the public relations field, teaching her the real tools of the trade.
"Working with GolinHarris gave me the opportunity to learn from qualified individuals who were very respected and capable of teaching me the real tools of public relations."
After a successful stint in a corporate firm, Wood decided it was time to leave when her visions didn't match the visions of the company. She took "a leap of faith and did what [she] wanted to do." She went into business for herself by opening her own public relations firm, Monica Wood Public Relations, Inc. She will celebrate her 5-year anniversary in February, 2009.
MWPR, Inc. is a full-service public relations firm offering services in media training, message development, brand and image development, and crisis/reputation management. Due to her time working at a large PR Firm, her firm has been able to synergistically mold the best of both worlds — providing the capabilities and expertise of a large firm with the direct attention only a small boutique can offer.
We asked Wood, of all the possibilities in public relations, why sports? She answered:
"My personal passion for sports, in particular my love of football, led me to combine my passion for sports and expertise in public relations. Who better to help create and extend an athlete's brand ?"
She continued on, stating the highly overlooked place public relations holds in sports and among many athletes:
"Public relations is the missing piece to their puzzle. Most professional athletes have an agent, an attorney, and a financial advisor, but they don't realize the missing member of their team is a public relations professional. When an athlete's action off the field and court are negative, their attorney or agent can't help their public image alone."
In order to save their brand and get athletes the money they want to make, it takes adding someone like Wood.
"It is my job as a practitioner to help create, extend, and when necessary save an athlete's brand."
Brand management throughout an athlete's entire career is something Wood strives to achieve. She has been able to make her clients realize that what they do off the field is just as important as what they do on the field. She acknowledges her success, but recognizes that her hunger and love for what she does is what keeps her going strong in this ultra-competitive business.

When asked if she believed her business has been successful, she explained,
"Success is relative. To survive in this business, it takes a strong work ethic and the smarts to know that you cannot do it alone. You must surround yourself with qualified people and personally stay on top of the latest news, trends and events. But, first and foremost, I've been able to remain active in this business for soon to be five years because of my faith and trust in God. I stay self-motivated, which keeps me hungry everyday to keep this company working."
Wood worked hard to establish and maintain relationships within the public relations community which has helped her as her firm continues to grow. She is knowledgeable of sports and the athletes she currently represents, as well as the ones she looks to represent one day. She knows how important that is in order to find success in this business.
"I have been careful and strategic in my choice of clients, both athletes and others, and the level of networking that I have done and continue to do. It is important to not only make the connection, but to maintain the relationships created in order to help your business thrive."
Wood has been able to create a name for herself in the business of public relations and brand management. Her goal is to be just as well known specifically in the area of sports. Her business is on a steady path of success. She plans to continue to teach athletes the importance of brand management, and help them realize its importance before they find out the hard way and instead call on her for crisis/reputation management.

On behalf of AccessAthletes, we would like to thank Monica for taking time out of her busy schedule to do an interview with The Real Athlete Blog.
Contact info@accessathletes.com with any questions or comments.