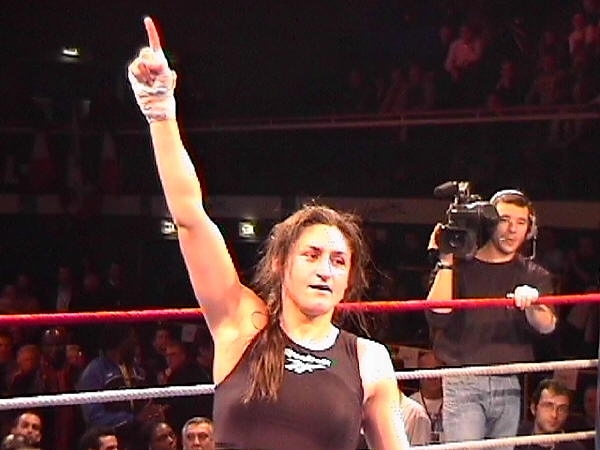 Elena Tverdokhleb is a world-class kickboxer and boxer, as well as a successful attorney for a top gaming company in the Ukraine. As a child she played just about every team sport and even delved into track and field before becoming a national powerhouse in women's judo in the mid 80s. Elena never saw judo as the sport for her and never embraced it like she embraced boxing when she was introduced to the sport in 1991. She discovered that it was exactly what she wanted and needed in a sport. She took that need and want and turned it into a silver medal in the WAKO X Europe Championship in Greece in 1992, a bronze in WAKO IX World Championship in Budapest in 1993, and she then became a world champion, taking the gold at WAKO X in Kiev in 1995 and ISKA in Milan in 1997. During her 1993 boxing campaign, she started law school at the National Taras Shevchenko University of Kiev in Ukraine where she graduated in 1998, starting her successful law career.
We talked to Elena about her successful careers and experiences in both boxing and law. We asked her, "Why did you choose law instead of working somewhere in the sports industry?" She responded:
"It was an instinctive choice."
Her instinctive choice has proven correct. After years of practicing law in the Ukraine, she is now one of the leading specialists in corporate, economic, administrative, and civil law, as well as intellectual property rights. Although she doesn't work in the sports field as a career, she has not forgotten the skills she learned during her many years in sports. Her sports background has helped her:
"...to be organized in life, also to promote my ability to stand up to my opponents, as well as teaching me to be calm and work through any weariness (my best qualities from my athletic career)."
Elena has not found her gender to be much of a problem in either her law career or boxing career.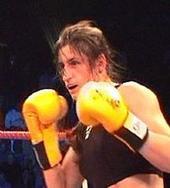 "I've never even hesitated. I'm used to being taken seriously in my careers, both in sports and law. I'm taken seriously as far as I am completely qualified in all the issues under consideration. With mockers, my point of view can be proven not only with verbal evidence, but also with fists. This seems to be better than swallowing insults. Proficiency and intelligence shall be based upon fists, otherwise mockers shall step on them."
Elena has a very decorated boxing career, but never considered it her job nor ever wanted it as a career. We asked her why someone clearly so successful in a sport wouldn't pursue it as a career.
"I would say I never dreamed about boxing as my job. That would have deprived me of the pleasure I receive from boxing as a hobby. Boxing is a hobby, law is my job and career, and my family is my life."
She has a great perspective about her priorities and the importance of enjoying and truly loving a sport. She is turning 37 and approaching the final stage of her boxing career, and as a result, it was important to establish a career outside of sports to afford her a comfortable lifestyle after her boxing days are over. Despite her age and growing family, she is still boxing and in the process of scheduling a fight. She will take the same goal into this fight as she has all of her previous fights:
"I'm governed by one principle, it's not important if I win or not, but how I fight."
Elena is helping in the promotion of women's boxing by training women for individual fights, promoting sparring matches, and pairing contestants together. As well, she is looking to encourage younger girls to pick up the sport by telling her story and experiences. She hopes to see women's boxing as an Olympic sport by the next two Olympic games in London (2012) or Chicago (2016). And although growth tends to bring change to a sport, Elena would like to maintain the status quo except for judging.
"Boxing is a set of traditions and shouldn't be changed, except maybe for the judging system. Judges' notes should be reviewed so each judge is held responsible because often judging lawlessness is killing the essence of the game."
As Elena is successful in both a professional field and in boxing, we asked her if she had any advice for aspiring athletes or sports professionals:
"For girls starting their careers in boxing or other single combat, I would advise them to appraise their personal psychological and forceful qualities, and start their training only if they are absolutely definite in meeting a real rival in a real fight. Whatever we may say, boxing and fighting sports do not fit every woman, just like it's not for every man."
For more pictures of Elena, you can check out her MySpace page or her many photo galleries: gallery 1, gallery 2, gallery 3, and gallery 4. For previous interviews featuring Elena, please visit the following links: interview 1, interview 2, and interview 3.
On behalf of AccessAthletes, we thank Elena for taking the time to participate in this interview. If you have any questions or comments for Elena, email them to me at tim@accessathletes.com and I'll pass them along to her.