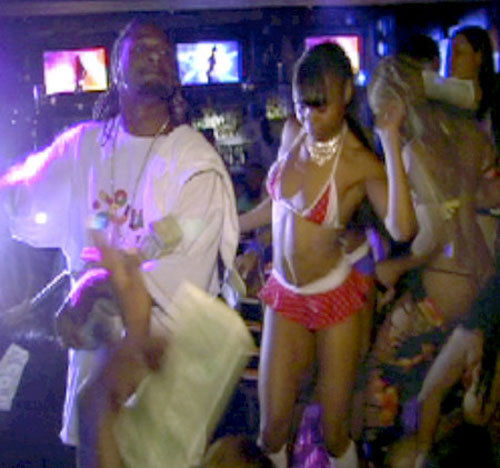 The primary definition of "Making It Rain" on Urbandictionary.com reads something like:
"When you're in the club with a stack (of money) and you throw the money up in the air at the dancers, the effect is that it seems to be raining money."
The phrase is the title of a popular Fat Joe and Lil' Wayne song and is perhaps most widely associated with the Adam "Pacman" Jones incident at the Minxx Gentlemen's Club and Lounge in Vegas.
Making it rain is an extreme, yet entertaining, example of wasting hard earned money. Overspending is the biggest obstacle that prohibits highly paid athletes from achieving financial freedom for the rest of their lives. No matter how much you make, if you are not disciplined with your spending, you will never have a chance to amass a great fortune that lasts for generations.
There are two primary components that are critical for highly paid professionals to have a chance at becoming wealthy for the rest of their lives. The first component is the discipline to live within a certain budget. That basically means spending a lot less than you are making, getting accustomed to it, and investing what you do not spend. This will probably not mean Ramen Noodles instead of Filet Mignon. But it may mean BMW instead of Lamborghini.
The second component is to create an investment team that helps you with your investment decisions. I am not talking about calling a money manager and handing him or her the reigns. I am talking about building relationships with a trusted attorney, life coach, accountant, insurance broker, real estate broker, stock broker, as well as others. The sport of investing is a team game, and you will need to work with highly qualified teammates in order to compete. I will get more into this in future entries.
We at the Commercial Investment Group at Colliers International assist many families and high net worth individuals with their Real Estate decisions. From these experiences, we have seen what it takes to make a fortune, and more importantly, how to keep a fortune. Our most successful clients all live within their means and rely on a highly trained investment team to guide them through the asset growth and preservation process.
Living within your means is not the end of the world. In my life, this means not buying a new car every year. It means getting the best deal when I need to book airline tickets. It means eating dinner at home more than I eat out at restaurants.
Now unfortunately, I am not currently making $1,100,000 per year (average NFL salary for 2009). Assuming that you last in the NFL for 3.5 years (average NFL career), that would give you about $1.925 million in after tax income for this period of time (at a 50% tax bracket). If this player was able to live on $150K per year and invested the rest at 8%, they would have a pretty good chance of never having to work again, ever. See the chart below:
Year
After Tax Income
Expenses
Investments
End of Year (EOY) Net Worth
Total Interest Accrued
Year 1
$550,000
$150,000
$400,000
$400,000
-
Year 2
$550,000
$150,000
$400,000
$832,000
$32,000
Year 3
$550,00
$150,000
$400,000
$1,298,560
$98,560
Year 4
$275,000
$150,000
$125,000
$1,527,444
$202,444
Year 5

$122,196 (Investment Income @ 8% of $1,527,444)
This is a simple model that shows how an average NFL football player with disciplined spending habits could essentially retire after only 3.5 years of work. If you run this same model with an athlete that gets paid on the higher end of the pay scale, the numbers can be astounding.
The cost of financial freedom is leading a modest lifestyle and developing an investment team that can help to guide you for the rest of your life. The cost of not doing this could be a life full of debt and regrets. Those that are more concerned with "Making It Rain" will likely spend the rest of their lives dealing with the lightning and thunder that follows.
Geoff Faulkner, CCIM