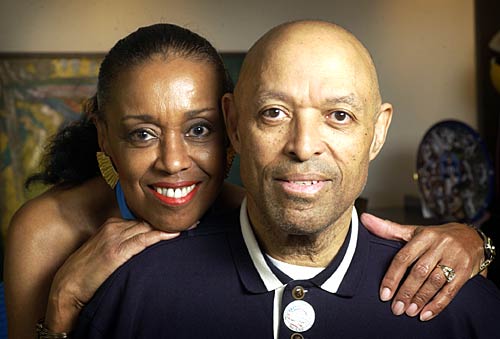 "He was a great player—in my estimations, one of the greatest players ever at the tight end position. He was a leader on and off the field. Heading up the NFL Players Association, he was able to get benefits we didn't have and for future players. He had a wonderful family. His wife and children were his inspiration and took care of him later in life. Sylvia Mackey is one of the classiest individuals that I have ever met in my life and should be a spokesperson for all retired players' wives."
--Tom Matte, former Baltimore Colts running back (1961-72), AccessAthletes.com
Thursday was a sad day, as legendary Baltimore Colts tight end and Super Bowl champion John Mackey died at age 69 after an extended battle with frontotemporal dementia. The Hall of Fame tight end who played for the Colts from 1963-71 finished his 10-year career with 331 catches for 5,236 yards and 38 TDs. Not only did Mackey revolutionize the tight end position, he championed players' rights as the first President of the NFL Players Association from 1969-73 following the 1970 NFL-AFL merger and paved the way for many of the benefits current NFL players enjoy today.
During his historic tenure at the helm of the NFLPA, the first sports union recognized by the National Labor Relations Board, he organized the first NFL strike in 1970 that reportedly led to an additional $11 million in pension and benefits for the players, won an antitrust lawsuit that ended the "Rozelle Rule" and established a legal precedent that would ultimately lead to true free agency, and he fought to improve salaries, benefits, and player safety.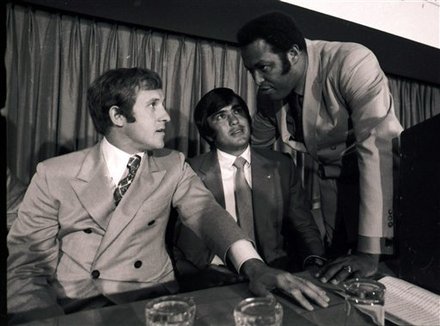 "John Mackey is still our leader," NFL Players Association executive director DeMaurice Smith said. "As the President of the NFL Players Association, he led the fight for fairness with a brilliance and ferocious drive. His passion continues to define our organization and inspire our players. His unwavering loyalty to our mission and his exemplary courage will never be forgotten."
"He was the right man at the right time," former Colts teammate Ordell Braase told the Baltimore Sun. "We were a fractured group until John began putting permanence in [the union's] day-to-day operations. He hired administrators and a general counsel. He had a vision for that job, which was more than just putting in time and keeping the natives calm. You don't get anything unless you really rattle the cage."
Unfortunately, his union activism also reportedly came with consequences, as he was traded to San Diego and forced into retirement in 1972, and then had to wait 20 years to be inducted into the Pro Football Hall of Fame in 1992.
Mackey's plight with dementia in the later years of his life put the controversies regarding the lack of benefits for the NFL's forgotten legends, as well as the causal link between contact associated with playing football and brain injuries at the forefront as two of the NFL's most hotly-contested issues. Spending his last four years in an assisted-living facility, the cost of Mackey's care far exceeded his pension of less than $2,500 a month. His story eventually led the league and the players' union to establish the "88 Plan"—named after his uniform number—providing $88,000 a year for nursing home care and up to $50,000 annually for adult day care for retired players suffering from brain damage.
In 2010, Sylvia Mackey, pledged to donate her husband's brain upon his death to a Boston University School of Medicine study of brain damage in athletes.
All current players should pay homage to Mackey's legacy. I hope that both parties (management and the union) in the current labor dispute will honor his memory by working to continue to improve the benefits for retired players, as well as protections for today's players.
Mackey is survived by his wife, Sylvia, a son, two daughters and six grandchildren.
Be sure to check out the NFL's Top 100 Players Video and the two great reads about Mackey by journalists Dave Zirin and Rick Maese below.
NFL's Top 100 Players Video: John Mackey
John Mackey: The Death of a Football and Union Legend