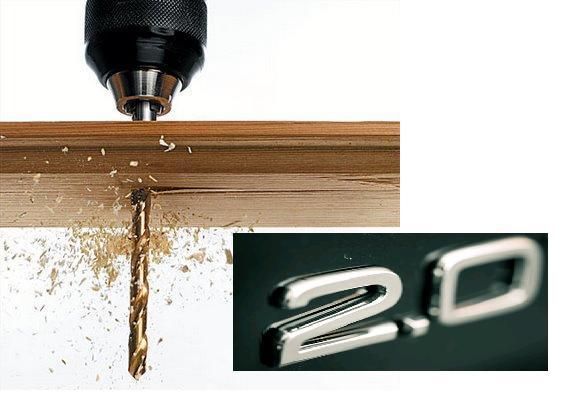 In the era of the "web 2.0 athlete," it's no longer sufficient for athletes to rely solely on media interviews and their PR teams to disseminate their message. It is expected that athletes will break their own news. With vehicles like Facebook, Twitter, and LinkedIn readily available, the power to do this is really right at their fingertips and achievable with a click of the mouse.
It is natural for a professional athlete to captivate the attention of fans on the field, but having the same effect online, is a much different story. Success doesn't just come overnight. Athletes must work hard to build their brand, especially one that has staying power.
The competition is extremely thick. Along with athletes, there are many other types of celebrities occupying the same space and battling to attract their own pack of loyal followers. You have to present a brand that creates value for your audience if you want to stand out in a landscape, oversaturated with a never-ending supply of fresh content and controlled by a pack mentality in which the masses are always gravitating toward the next best thing.
So how does an athlete successfully "Branch Out" into a sustainable personal brand in the online world?
First and foremost, an athlete must be aware of the fact that being successful online requires a comprehensive strategy formulated by professionals. As Real Athlete Blog expert contributor Noah Sheer often says, "As an athlete, you're more than just an athlete. You are really the CEO of a diverse company and proper business management is needed." Among many things, this statement means that you must treat yourself as a living business and hire qualified professionals to assist you in developing your brand. Going at it alone is a mistake and you will be doing yourself a major disserve. While you may have interesting things to say on your twitter account, there is much more to it than delivering a 140 character message or adding more followers. The key is to leverage your celebrity in a manner that establishes a sustainable personal brand that will project a carefully crafted image and maximize your business and philanthropic opportunities.
You can build a sustainable personal brand by following a 3-step process:
(1) Secure a solid foundation from which to showcase your brand (e.g. a nicely designed website).

(2) Determine what you want your message to be, as well as the strategy for delivering it.

(3) Branch out and put your brand in front of your target audience, as you monitor the results.
These are all interrelated parts that will be vital to your success.
You will need to assemble an online team that includes a web developer/designer and social media expert, a public relations specialist, a marketer, and a reputation manager. For the purposes of this article, I want to address the first team member—a web developer/designer and social media expert.
If you're an athlete (or a sports agent/marketer working on behalf of your client), you should seek out a professional that can assist you with building the look and feel of your online brand. When you're competing for attention online, where people have short attention spans, it is absolutely essential that you have a simple, fresh, and professional logo that embodies your concept. The same applies to the design of your website. The shell for your content needs to be appealing to your target audience.
It is good idea to coordinate the design aspects of your website with a top-flight public relations professional, as the look and feel of your brand will ultimately determine how your message is received. A public relations specialist will provide advice on how to tailor your design in a manner that will most effectively engage your target market.
Since I started Access Athletes and this blog, I have come across many web development/design firms that work with athletes. In my opinion, some of these firms don't educate their athlete clients about how to best approach creating and managing their online personas. After they provide an athlete with the finished product and receive the check, they are done. They are product providers, not service providers.
That's a big problem. As the great Harvard marketing professor Theodore Levitt used to tell his students, "People don't want to buy a quarter-inch drill. They want a quarter-inch hole." Many of these firms sell athletes (and their reps) the quarter-inch drill (i.e. a new website) and fail to provide them the quarter-inch hole (i.e. a social media plan).
One firm that I have come across that provides the quarter-inch hole is 5M Sports. I'm not just saying this because the Founder of 5M Sports, Joey Kirk, is an expert contributor on this blog. I'm saying this because I believe Joey has a genuine interest in showing athletes the ropes of building their brand online and is extremely passionate about his work. When I initially approached Joey about writing articles for The Real Athlete Blog in order to educate athletes about the online world, he eagerly accepted the challenge.
He understands that you can roll out the best looking website, but if you don't give the athlete (and his reps) a comprehensive social media plan and the tools to succeed in the online world, the new website is virtually useless. Joey and 5M Sports assist athletes in creating, marketing, and managing their brand and online presence from start to finish. Even better, they develop an online presentation that is specifically tailored to fit each athlete's personality, story, and business goals; they don't have a one-size fits all approach.
Athletes, if you want to build a successful brand online, make sure you hire a team of qualified professionals that will show you how to create that quarter-inch hole. Rolling out your online persona without developing a plan and securing the advice of professionals is unwise and likely to lead to bad results.