Interview with a Sports Professional: Marco De Benedetto
---
by Justin Rothbaum 05-23-2010 01:41 PM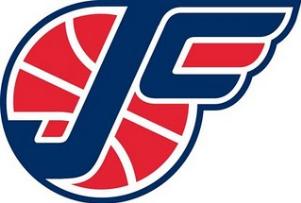 Many Americans watch basketball almost as if it was a religion to them. We get enthralled by the NCAA tournament, we cheer on our favorite team during the NBA playoffs, but what about basketball overseas? Most Americans have never seen any type of European basketball game other than the games they may have seen during the Summer Olympics. Every year there are dozens of collegiate and professional basketball players that make the jump from playing here in the U.S., to signing a professional contract with various teams across Europe. One of those professional teams is Fastweb Junior Casale Monferrato of the Italian League Lega2. Lega2 is the second-highest division of professional basketball in Italy behind Lega Basket Serie A. Junior Casale features two players from the United States, Jarrius Jackson, formerly of Texas Tech University, and Ricky Hickman of UNC-Greensboro. The roster also comprises of players representing countries such as Italy, Great Britain, Sweden, and Ghana.
Recently, I was able to get an interview for Access Athletes with Marco De Benedetto, a scout from Turin, Italy that represents the Junior Casale organization. I was able to ask him what he thinks are the differences between the American and European style of basketball, and what he feels is the current state of the European basketball market. I feel that his knowledge not only of the game, but understanding of the economic side of European basketball will give you an insight of what life is like playing professional basketball overseas.
AA: In your opinion, what is the best aspect of the European style of basketball that is different from the American style of basketball?
Marco: I think in the last several years, the interchange between players and coaches has never been so easy like it is now. The best difference is probably the general importance of our game considering the reduced number of matches over the years, which makes it count more than before. Every game has a distinct electricity in the air.
AA: How do you feel about the growing trend of mid to low-level NBA players signing European contracts instead of accepting minimum contracts in the NBA?
Marco: In these times of economic slump, the Euro-to-American Dollar exchange is powerful for Europe like never before. So, all the middle level players can take advantage and play 1 or 2 seasons in Europe and earn more. In my opinion, the NBA economic system is increasing the positions of superstars to try and win, with the rest of the teams finances going towards specialist players. With this method, you tend to sacrifice the "middle class" of NBA players, which pushes them towards signing for more money at European powerhouse teams.
AA: Is there a distinct difference in style when it comes to players from different European countries? For example, what is the difference in mentality and style of play from an Italian player versus a Greek player, Russian, American, etc.?
Marco: There was a time, before globalization, when you could recognize the provenience of a player by a few actions. For example, Yugoslavian players played where teams had a strong identity and a perfect knowledge of fundamentals. Greeks played hard on defense, and liked to walk the ball up the court and get in the half-court set. The Spanish played up tempo. Italian teams tried to unify different styles of play, which consisted of fancy play and clutch outside shooting. While Lithuanian players were great shooters, regardless of what position they were.
Now the difference is really not so evident; the game is unfortunately not as varied as it used to be. Part of that can be attributed to the fact that most coaches in our league are Italian or from ex-Yugoslavia countries such as Slovenia, Serbia, and Croatia. Their way of coaching isn't exactly unique, but it does include strong work ethic, tactical knowledge, and teaching experience that allows different types of players to succeed. Our coach Marco Crespi, is an example of a coach who has plenty of experience, having worked with Bogdan Tanjevic (an example of a Yugoslavian coach) from the Italian national team, which allowed him to develop a personal style of coaching in the Italian Serie A, and in Spain.
AA: What is your take on American high school athletes like Jeremy Tyler, or Brandon Jennings for that matter, skipping their last year of high school, or college altogether to play overseas professionally? What are the pros and cons in your opinion of taking such routes?
Marco: There are obvious elements that are tempting for a young, possibly not so matured individual to make the jump. The money you can earn as a pro in Europe can be a great target for a guy with a difficult childhood financially. At the same time, there are players that do not have any economic problems and simply want to try a new experience. This jump is surely intensive, and different from the classic way of development. I think a player like Brandon Jennings is playing right now because of his success and different knowledge of basketball systems he acquired by playing a year in Europe. However, there is no doubt that an academic education and the unique NCAA experience is truly mind constructive, and a humble approach for a career as a professional.
AA: What are some tips that you can give to an American player who has decided to pursue their professional career in Europe?
Marco: Be humble, and be able to listen to veteran players. High school and collegiate basketball in American is much different from European basketball, much like American football vs. rugby. So don't expect to be a starter immediately, or get a certain number of minutes or statistics. A European basketball team is a system, not an individual focused team.
AA: What sort of resources does Junior Casale provide to foreign players when they arrive in Europe to help them become acclimated and make the transition?
Marco: Junior Casale, like almost all the professional teams in Europe, provides American players an immediate house accommodation, a car, a phone, internet, and all the comforts the player can desire because the only thoughts of a professional player must be to practice or play in the game, not practical problems, which are immediately solved by JC staff. All of our staff can speak fluent English, which is an example of all the resources the club tries to give to the players to let him feel a professional family feeling.
AA: Give us some insight into the process of scouting American basketball players. What are some of the biggest factors you look at both in terms of on the court, and off the court?
Marco: Considering the limited number of American players a team can contract (it depends between countries, in Italy next year three in Serie A, and two in LegAdue), they ought to be top players for the league level. I personally like talented players who can be part of a system, not a one-man show. The ability to play basketball in collaboration with teammates is the main aspect I observe. This feature means that also the body language and the personality are important technical skills JC looks for.
AA: Once you have targeted certain American players as viable prospects, how does the recruitment process unfold in attempting to woo the player to Junior Casale?
Marco: During the season I work on a personal database, which is composed of hundreds of players playing all over the world (there are American guys playing from China to Brazil, throughout Europe, and Australia). From there, I reduce the number of players into a group, personally rank them, and give the rankings to our head coach and director of basketball operations Marco Crespi, and the sports director Gianluca Petronio. So I definitely have to be sort of like a living wikipedia about basketball players and our league! There are obvious events in the U.S. that have immense importance such as the D-League showcase and the NBA summer leagues in Las Vegas in July.
AA: In your experience, do you find that Americans playing in Europe tend to jump around a lot from team to team, country to country?
Marco: In the open market we have here in Europe, it gives the possibility to adjust from team to team during the season, which is a problem to build up a consistent team identity. Anyway there are different levels of competition between different leagues in Europe, so from the lowest to Euroleague (to understand the system, Euroleague is comparable to the NCAA tournament, a reward for the excellence of a team), there is the possibility to step up or down from year to year. For example, in the last three years, Junior Casale and our coach Marco Crespi, sent the team from legAdue to Euroleague, which featured two players such as Taquan Dean (formerly of the Louisville Cardinals) and Zabian Dowdell (formerly of Virginia Tech). Both players ended up playing for the Phoenix Suns in the summer league, and are now top players in Europe thanks to their work ethic and talent.
On behalf of Access Athletes, we would like to thank Marco De Benedetto for taking time out of his busy schedule to participate in this interview.
---
Published 05-23-2010 © 2022 Access Athletes, LLC
---
Disclaimer:
Access Athletes, LLC owns the exclusive copyright to all information contained within the articles posted on The Real Athlete Blog. All information is for the End User's use only and may not be sold, redistributed, or otherwise used for commercial purposes without the expressed consent of Access Athletes, LLC. The information is an educational aid only and it is not intended as and nor shall it be construed as legal, medical, financial, psychological or other professional advice or treatment for individual situations, conditions, or predicaments. The information provided in The Real Athlete Blog articles shall not constitute an attorney-client, doctor-patient, psychologist-patient relationship or any other professional-client relationship for that matter. The End User shall seek the advice or treatment of his or her own qualified licensed professional(s) and the End User shall not rely on the information contained herein as such. End Users who leave comments on the Blog articles or email the contributors personally shall have no expectation of privilege or confidentiality. Additionally, we strongly recommend that you consult your doctor, nurse, nutritionist or pharmacist before following any of our workout or nutrition regimens to ensure that it is safe and effective for you.
Access Athletes, LLC makes no representation or warranties as to the information, opinions, or other services or data you may access, download or use as a result of accessing The Real Athlete Blog. All implied warranties of merchantability and fitness for a particular purpose or use are hereby excluded. Access Athletes, LLC does not assume any responsibility for your use of or reliance on any of the information provided by The Real Athlete Blog.